APPLICATION DEADLINE EXTENDED: 10 September 2021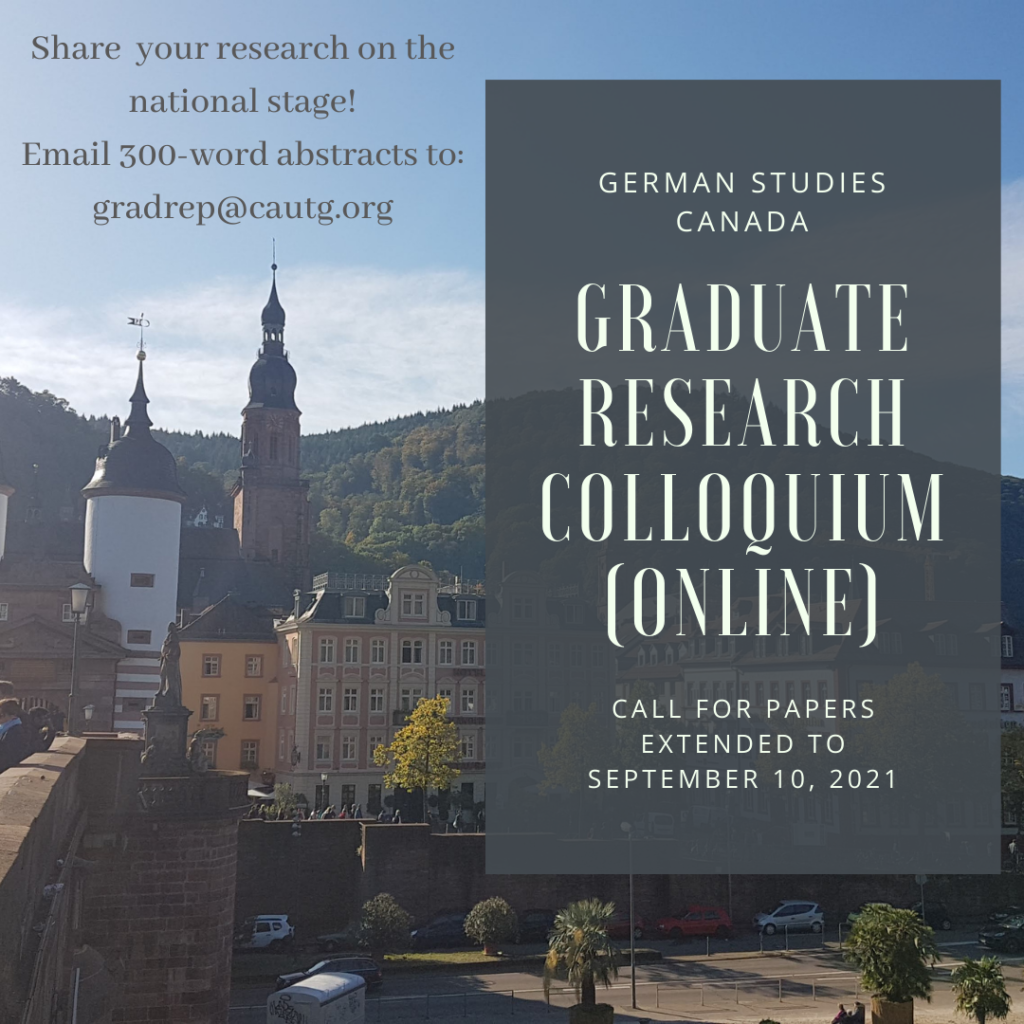 In the spring of 2021, graduate students in Canada expressed their view: the national association should provide students meaningful opportunities to showcase their research on the national and international level. In response to this call, German Studies Canada will be hosting the inaugural German Studies Canada Graduate Research Colloquium on November 12th & 13th, 2021 online. The organizing committee seeks original research proposals (max. 300 words) from graduate students working in German Studies by September 10th, 2021. For successful applicants, final research papers should be max. 5000 words and will be circulated among participants in advance of the colloquium. Presentations should provide a summary of the paper and are to be followed by an extended question period. Completed papers should be submitted by October 31st.
The German Studies Canada Graduate Research Colloquium is seeking proposals from graduate students at all stages of graduate work and particularly encourages those working on master's theses and dissertation projects to share their work. Given the nature of the colloquium, graduate students can submit work on any topic relating to German Studies. This colloquium will provide an opportunity to showcase and receive thoughtful feedback for ongoing research, to build networks between scholars and graduate students on the national level.
Please forward all proposals and any inquiries to Veronica Curran: gradrep@germanstudiescanada.org
Sincerely,
The Organizing Committee
Laurence Côté-Pitre, Veronica Curran, Sean McPhail, & John Evjen